The INFINITI EDITION 30 in Fort Lauderdale, FL, Near Hialeah & Pembroke Pines

To celebrate the brand's 30th anniversary, INFINITI is proud to introduce the EDITION 30 lineup of models, specially equipped with many of the World's First Technologies INFINITI brought to the market before anyone else. Discover the ultimate expression of human-centric modern luxury, design, versatility and performance.
PROASSIST PACKAGE
EMPOWERING TECHNOLOGY
From Intelligent Cruise Control®[*] to Backup Collision Intervention®[**], INFINITI's history of world's first technologies and human-centric innovation comes together in every EDITION 30 vehicle.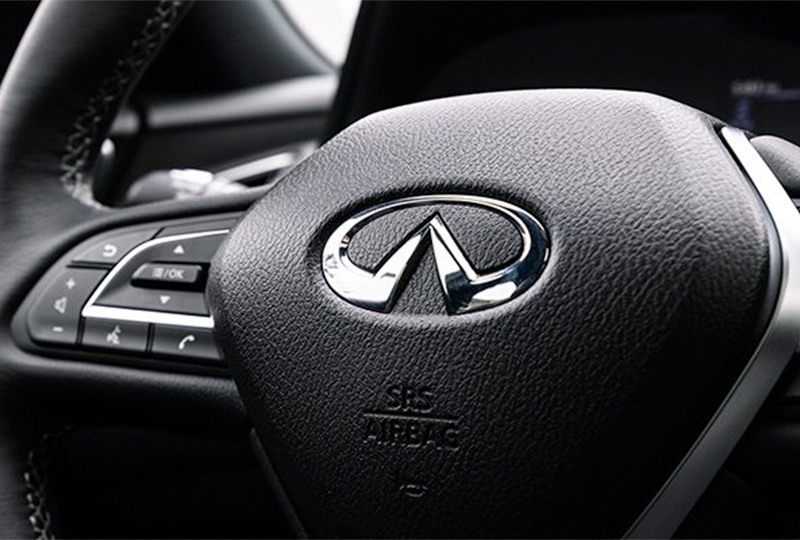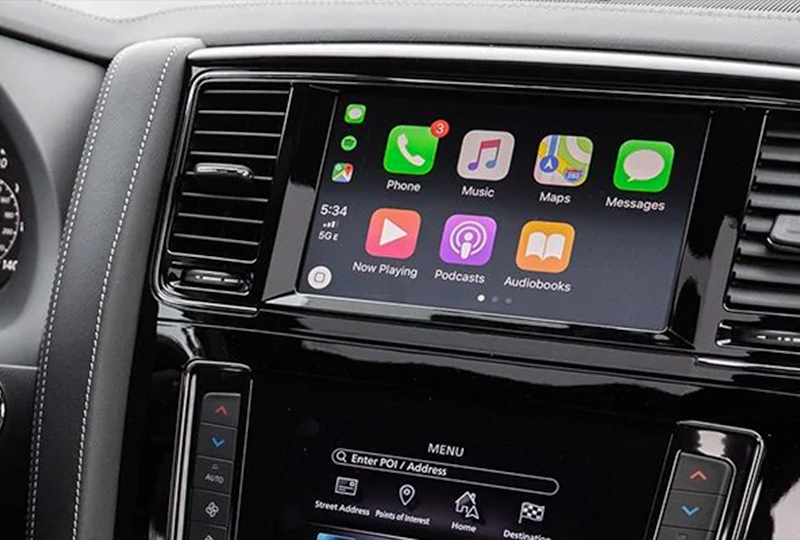 APPLE CARPLAY®
CONNECTED TO YOUR WORLD
The EDITION 30 range has been designed to keep you connected to what matters most: your world and everything in it. That's why Apple CarPlay is featured prominently within the EDITION 30 lineup
STRIKING DESIGN
POWERFUL ELEGANCE
The EDITION 30 trim brings a special, celebratory touch to the already striking design of the INFINITI lineup with a handful of carefully considered details and flourishes.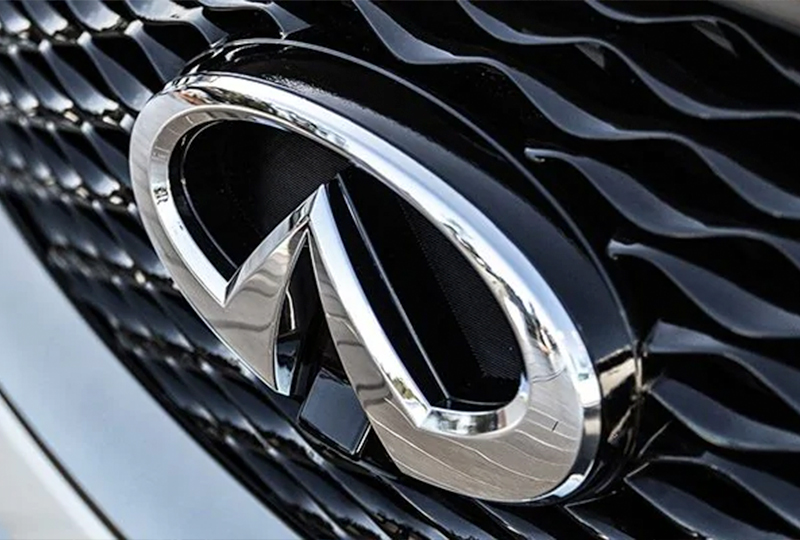 EDITION 30
EXPLORE THE INFINITI LINEUP
From the exhilarating 300hp of Q50 and Q60 to the family-first versatility of QX60, QX50's World's First VC-Turbo engine and the commanding luxury of QX80, the INFINITI lineup of EDITION 30 vehicles has it all.
2020 INFINITI QX50 EDITION 30
A REVOLUTIONARY CROSSOVER
With the World's First production VC-Turbo engine, ProASSIST technology and the special styling details of the EDITION 30 package, INFINITI's history of human-centric innovation all comes together in the 2020 INFINITI QX50 EDITION 30.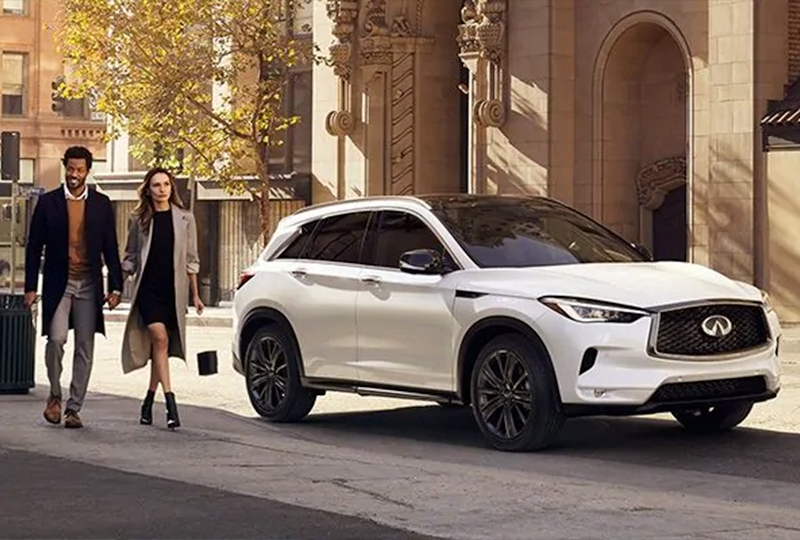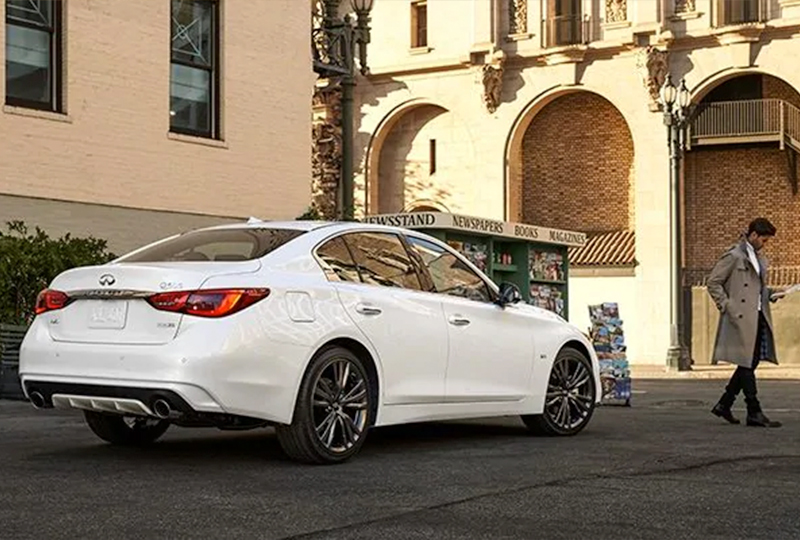 2020 INFINITI Q50 EDITION 30
REINVENTING THE WHEEL
30 years ago, it all started with INFINITI's first sedan, the Q45. Three decades later the 2020 INFINITI Q50 EDITION 30 carries the torch of convention-defying design and the spirit of innovation into an exciting package with exclusive features and World's First Technologies.
2020 INFINITI Q60 EDITION 30
30 YEARS + 300 HORSEPOWER
The 2020 INFINITI Q60 EDITION 30 combines unique 19-inch Dark Chrome wheels, exclusive trim and badging with 300 horsepower to create a truly unforgettable sports coupe.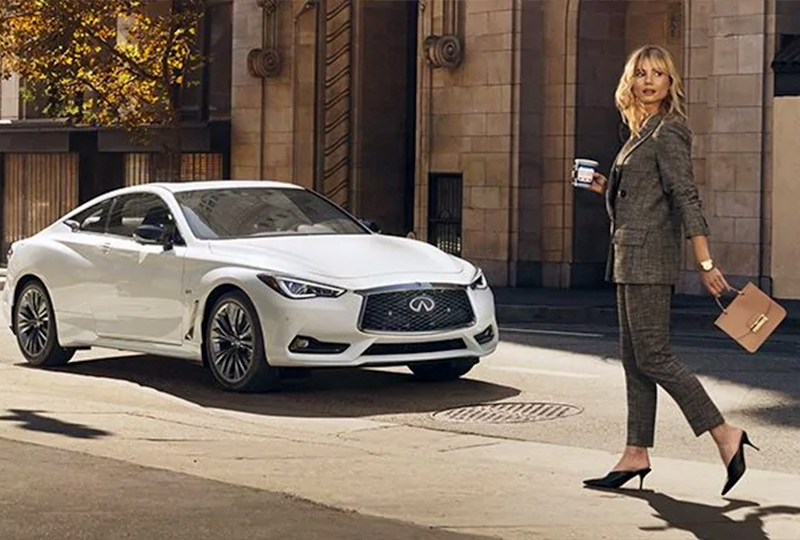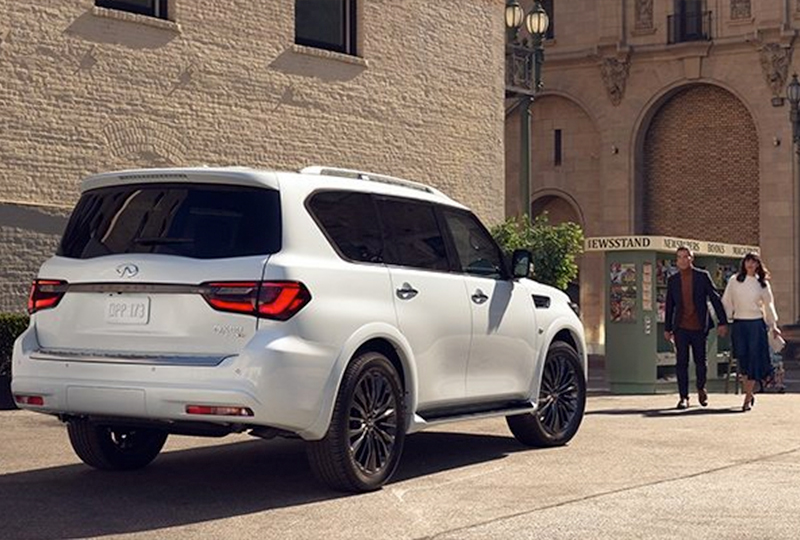 2020 INFINITI QX80 EDITION 30
SOMETHING BIG TO CELEBRATE
With a commanding presence, innovative technology, an unparalleled premium interior and the exclusive EDITION 30 features, the 2020 INFINITI QX80 EDITION 30 is as bold as the belief that luxury should be lived in.
COMING SOON[***]
2020 INFINITI QX60 EDITION 30
INNOVATION RUNS IN THE FAMILY
Through the unique combination of family-first versatility, a premium driving experience and exclusive features, INFINITI's relentless dedication to bringing the worlds of real life and luxury together comes into special focus with the 2020 INFINITI QX60 EDITION 30.
COMING SOON[***]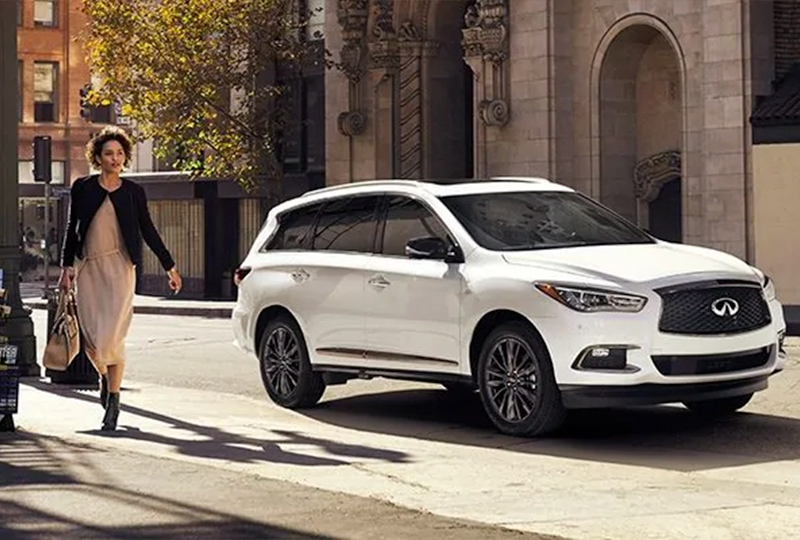 CELEBRATING OUR 30TH ANNIVERSARY
THE INNOVATIONS AND WORLD-FIRST THAT LED TO THIS MOMENT
Three decades ago, in 1989, INFINITI embarked on a journey down the Infinite Road, driving ever-forward towards innovation and luxury in constant pursuit of automotive invention. Now, in 2019, we're celebrating our storied history of World's Firsts by taking a look back on 30 years of history, creativity and passion.