INFINITI Air Filter Service in Fort Lauderdale, FL, Serving Pembroke Pines, Hollywood, & Hialeah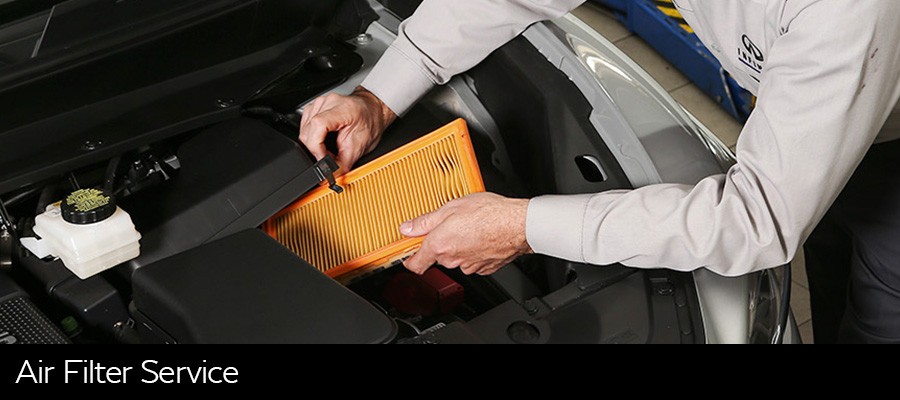 INFINITI Air Filter Service in Fort Lauderdale, FL, Serving Pembroke Pines, Hollywood, & Hialeah
Clear the airways with INFINITI air filter service, completed by the expert technicians of Lauderdale INFINITI's Service Department in Fort Lauderdale, FL ‐ serving Pembroke Pines, Hollywood, Hialeah, Pompano Beach, Miami, and Coral Springs.
Your INFINITI's air filtration probably isn't something you think about until it needs attention. Since it works to isolate your vehicle's cabin and systems from dirt, dust, and pollen, an annually replaced set of filters is imperative to your health and that of your passengers. Along with protecting your respiratory health and comfort, clean filters protect your INFINITI's engine by removing dirt and contaminants that can infiltrate the vehicle systems and cause potential engine wear and erode efficiency.
It's important to also pay attention to your model's in-cabin air filters, as they keep allergens and contaminants like dust, pollen, bacteria, and exhaust fumes out of your vehicle's cabin through a process of cleaning and filtering incoming air. The heating, ventilating, and air conditioning systems are also protected from larger items like leaves, bug, and other airborne debris.
Lauderdale INFINITI Service
855-460-1643
900 E Sunrise Blvd
Fort Lauderdale, FL 33304
Hours
Monday – Friday: 7:30 am – 6:00 pm
Saturday: 8:00 am – 3:00 pm
Sunday: Closed